I am linking up with "Teaching Maddeness" on their Resolution-Solution Linky Party. I too am hoping that by recording my resolutions I will hold myself more accountable.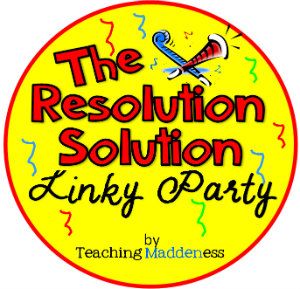 1. Get healthier...my teammates and I decided to do Zumba together after school 2 days a week...luckily one of my lovely teammates is a Zumba instructor so she leads us. I would love to say I have run 5 miles without stopping...to some of you this may seem like a small feat, but I will tell you if you know me I only run when something is chasing me so this would be huge!!
2. Get more organized at my house...declutter (is that a word?) and keep up with our laundry would be an awesome place to begin! I have my laundry under control at the moment and believe me I'm very proud!! HA! I would love to hear all of your resolutions! Please share and please hold me accountable!!
Dana :)